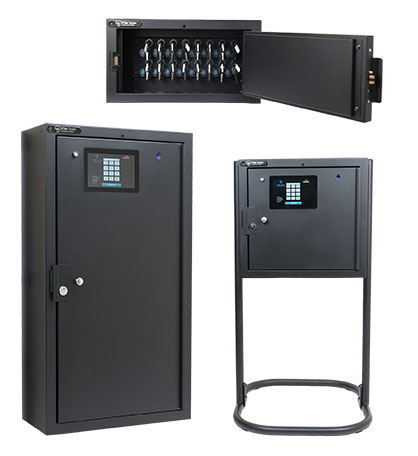 MX Key System
Electronic Key Systems
In any industry, protecting your assets should be a top priority. For those in need of higher levels of security and accountability, KEYper Systems' offers patented, industry-leading, electronic key management systems. Our custom cabinets are designed to accommodate a range of 68 to 288 keys, and can easily be expanded to manage over 2,000 keys. Systems come standard with integrated web-based software, allowing you to customize access parameters, check the real-time status of keys, and generate reports based on user or key activity. Know who took what key, when, and why!
Why KEYper MX?
Security: Only authorized users are able to access the electronic key management system. Customizable user access groups allow for tighter control of higher security keys. An unauthorized key removal triggers a permanent log entry, as well as an email notification.

Convenience: Quick, easy-to-use web based software shows what keys are in, what keys are out, and to whom they are issued. Upon checkout, the appropriate key is indicated on the panel by flashing LEDs. In addition, the KEYper® system allows you to return any key to any location in the cabinet, and then learns the key's new location.

Productivity: No more searching for, or replacing lost keys! Always know who took which key, when.

Reports: Electronic key management system reports can be generated and used to track business.

Accountability: Complete audit trail and reporting, by user and key activity. User accountability reduces lost keys. Fewer lost keys leads to lower expenses and improved security.
What's New with KEYper MX?
More Compact Design

Increased Capacity

Built in Speaker for Audible Alarms and Voice Prompts to Guide Users

More Energy Efficient